On the edge of the Ermenonville forest, let yourself be surprised by the Château de Mont-L'évêque and its "troubadour" style.
Stroll through the 50 ha English-style park, bathed in the Nonette to admire the former summer residence of the bishops of Senlis. The castle was remodeled over the centuries until the 19th century.
The castle was bought at the beginning of the 19th century. by Pontalba's family, current owner, who is remodeling it in the neo-Gothic style. Its four turrets are topped with pepperbox roofs.
The property is private, however the park is free to access all year round.
Mills, farms and cressonnières thus constituted the essential of the economic life of the village.
In the village, you will find beautiful stone houses, as well as Saint Germain church from the 13th century, whose massive bell tower was used as a watchtower.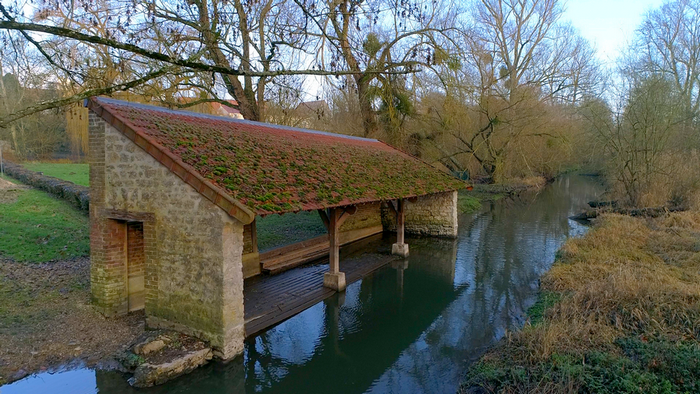 Marked by the Second World War, a Chauvineau block is still visible on the road at the intersection with the path leading into the forest. The Chauvineau line is a line of defense of Paris, 130 km long, started in 1939, under the direction of General Chauvineau. This concrete shield made it possible to shelter cannons using the Valley of the Nonette as a defense.
Beside the to see her, you can see old floodgates built at that time to flood the valley in the event of a German invasion.
Browse the village of Mont-L'Eveque thanks to the PNR Oise Pays de France brochure: To download HERE or can be collected free of charge at the Tourist Office.
An easy hike Mont-L'évêque a village linked to its forest » (7.1km – 1h45) offers you a beautiful walk "half-village, half-forest". To download HERE or can be collected free of charge at the Tourist Office.
Discover the village from above