You can't miss the village of Montépilloy, the castle keep of 38 m is visible from more than 25 km around!
Built in the middle of the 12th century by the Le Bouteiller de Senlis family, the castle belonged to great families close to the King.
Travel back in time by discovering the vestiges still well preserved of the castle : the moat, the enclosure, the gatehouse (12th, 13th, 15th) under which one reaches the farmyard, the curtain wall (16th), the door with a drawbridge, the seigniorial dwelling and its semi-circular tower ( XIV). These remains are classified Monument.
From the end of the 15th century to the Revolution, the estate belonged to the Montmorency family, one of the oldest of the French nobility, Constables of France since the 11th century.
Sold during the Revolution as national property to a notary from Senlis, the site is now the headquarters of the ARMORIAL association responsible for the enhancement of this historic monument.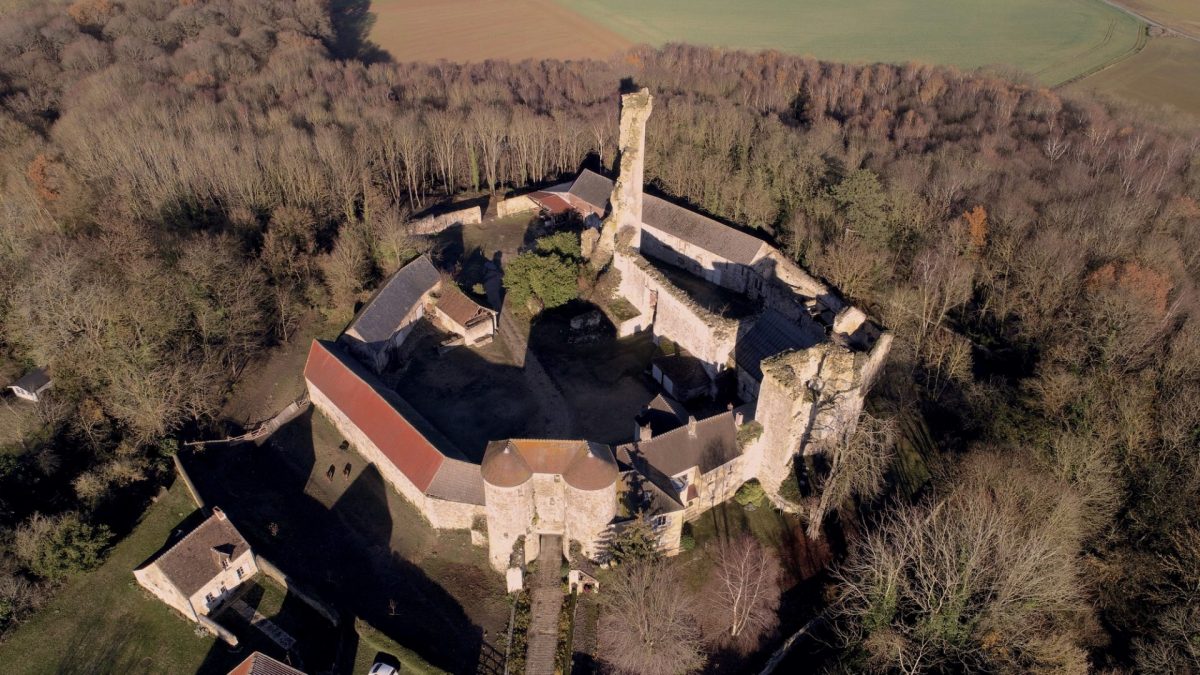 In 1429, Jeanne D'Arc book at the foot of the mound of Montepilloy his last battle with Charles VII against the English troops of the Duke of Bedford.
On the parish church of Saint-Jean-Baptiste dating, on the whole, from the 14th century with alterations from the 16th century, you will find commemorative plaques recalling the passage of Joan of Arc.
A few kilometers away, push your walk to the Fourcheret tithe barn built at the request of the monks of the abbey of Chaalis to store the tithe (tax) that the farmers of the surroundings paid them in kind (cereals). It is a refined architecture designed for its functionality… according to the rule of the Cistercian monks.
Browse the village of Montepilloy thanks to the PNR Oise Pays de France brochure: To download HERE or can be collected free of charge at the Tourist Office.
An easy hike Montepilloy-Fourcheret » (9.5km – 2h15) offers you a beautiful walk in the Valois plain. To download HERE or can be collected free of charge at the Tourist Office.
Climb to the top of the dungeon!
Useful information
Schedule :
Every Saturday and Sunday from June to September + Mondays from July to August.
3 guided tours per day, at the following times: 10:30 a.m., 3:00 p.m. and 5:00 p.m.
Prices :
8 € full price
6 € reduced rate (- 18 years old, student, job seeker, disabled)
Free (- 10 years old, member of ARMORIAL).