In the Land of Art and History "from Senlis to Ermenonville", enjoy a beautiful romantic stroll.
Class " Monument ", this English park owes its name to the famous philosopher Jean-Jacques Rousseau who stayed there for the last six weeks of his life. He died there in 1778 and was buried in Poplar Island. The park then became a place of literary pilgrimage.
First "landscape garden" throughout continental Europe, the Marquis René de Girardin created the park between 1766 and 1775, inspired by certain ideas of the "New Héloïse", a novel by Rousseau published in 1761. "philosophical landscapes" are arranged in the way that a painter conceives his picture, and many poetic inscriptions are intended to make the walker think.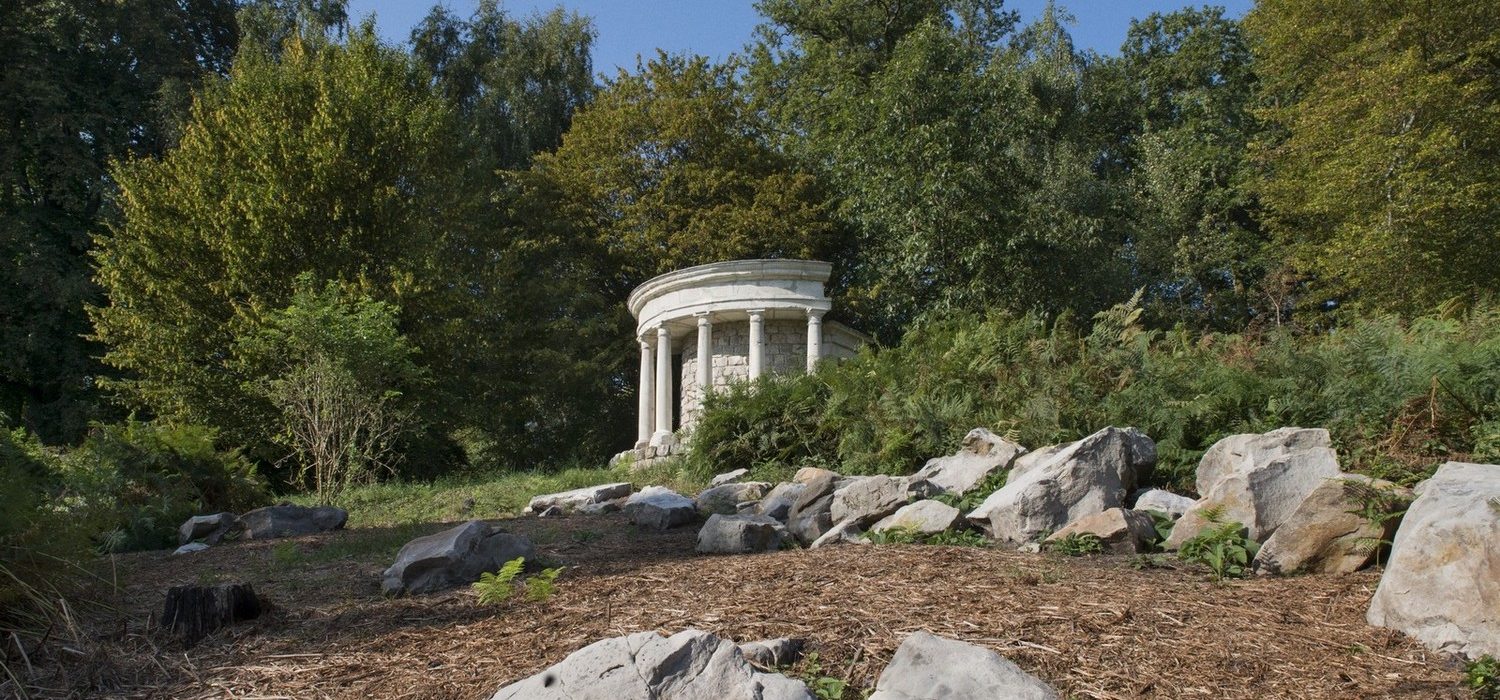 Spread over 62 ha, the Park was classified in 2019 as a "Sensitive Natural Area" because it is home to many environments (afforestation, meadow, river, pond, etc.), typical and sometimes rare flora as well as wildlife.
Departmental domain, the current fleet represents only part of the initial fleet, which is divided between three different owners: the western sector, called "the Desert", belongs to the Institut de France, and the northern sector belongs to the domain of the hotel-restaurant established at the Château d'Ermenonville. These two other sectors are only open to the public to a limited extent.
The Writers' Trail
A trail that encourages strolling in the footsteps of Jean-Jacques Rousseau, Gérard de Nerval and Etienne Pivert de Sinancourt. It walks between the Jean-Jacques Rousseau park and the Royal Abbey of Chaalis. Throughout your journey, you will be guided by the writers' texts. An architectural, botanical, faunal or geological reading completes these literary descriptions.
Paid access from Domain of Chaalis. Course to download HERE.

Useful information :
Free admission.
Open from April to October, from Wednesday to Sunday, 11 a.m. to 6 p.m. (from 10am to 8pm in July and August).
Download it park map.
Coming by car:
In Ermenonville, follow the Center / Parc Jean-Jacques Rousseau signs
Senlis: D1324, then the N330 at the roundabout to Ermenonville center
Lille: exit n°8 (Senlis) on A1, then direction Ermenonville at 12 km
Paris: 40 km by A1, exit n°7 Direction St-Witz then Ermenonville