Take a breath of fresh air and history in the forest of Halatte!
Formerly called Senlis forest, the forest of Halatte, which extends over 4300 ha, takes its name from Mount Alta (140 m), second highest point after Mont Pagnotte (220m).
With its "mountains", its tall forests of oaks and beeches, the forest of Halatte is part of the massif of the Three Forests: Halatte, Ermenonville and Chantilly.

During the Renaissance and under the Ancien Régime, rectilinear perspectives, star crossroads, crosses, tables and poles were arranged to facilitate the practice of hunting.

Are you a history buff?
It contains several vestiges of the past: standing stones ashe two Indrolles menhirs, the "Chancy Horse" or "the Horn Stone". You will also find emblazoned terminals testifying to the division of the forest between the king and the various lords.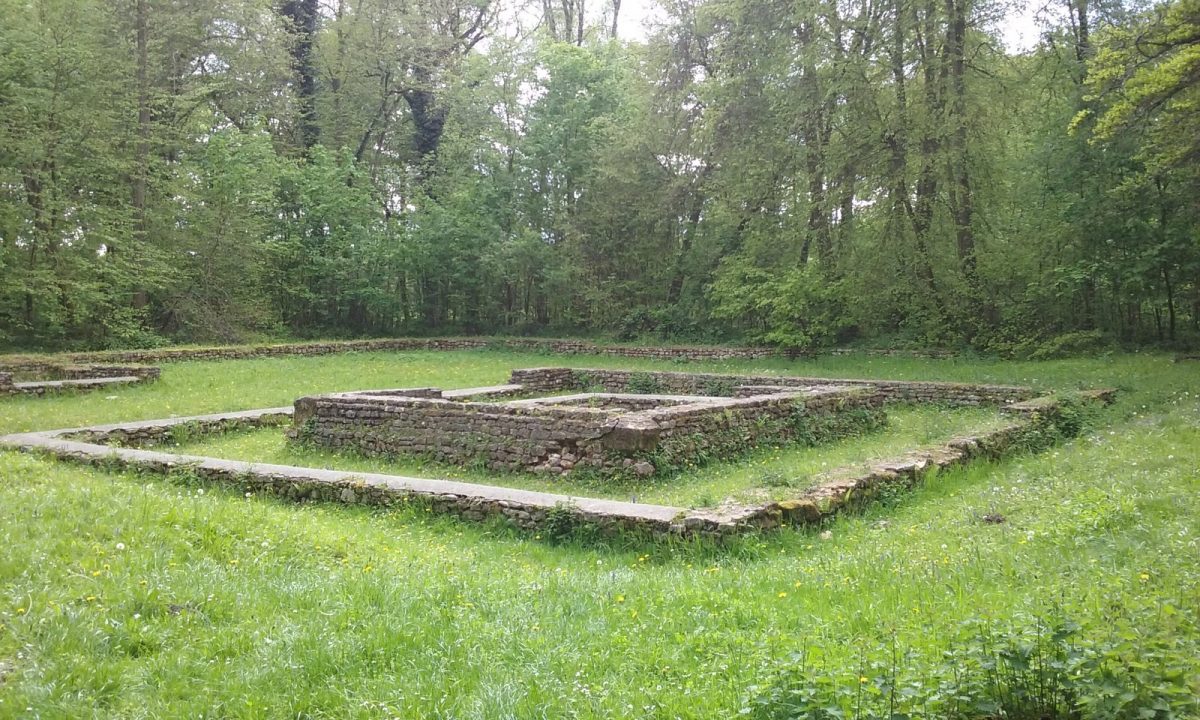 Did you know ?

To the west of the village of Villers St Frambourg-Ognon, in the forest, were discovered the remains of a Gallo-Roman healing temple. Small in size, the temple adopts a square plan, with a cella in the center, reserved for the cult statue. A wall enclosed the sacred enclosure (temenos).

Nearly 300 stone ex-votos depicting human beings, a few animals and anatomical fragments dated between the 1st and the 3rd centuries from this site, are exhibited to Museum of Art and Archeology of Senlis.
Take to the skies at Mont Alta (140 meters) presenting itself as a plateau, without summit entirely covered with forest while the mound of Aumont (124 meters) offers you a panorama over several kilometres!

For this, follow the walking route (7.9km – 2h30) "Aumont-en-Halatte, Mont Alta" of the Oise-Pays de France Regional Nature Park.
To download HERE or can be collected free of charge at the Tourist Office.
Are you more into cycling? This PNR course is made for you: "small roads on the way, let's discover the forest of Halatte" (3h – 23km).
To download HERE or can be collected free of charge at the Tourist Office.

In this massif, you may also have the chance to observe rare species of fauna such as the skylight kite (largest beetle in Europe) or flora like some wild orchids and admire "remarkable" trees : 2 oaks approximately 250 years old and 4 chestnut trees (the 4 brothers). In autumn, the forest is also full of more than 10,000 species of mushrooms!