Get away from it all in the middle of the moors in the Ermenonville forest!
Extended over 3300 ha of which 1600 ha belong at the Chaalis estate, property of the Institut de France, this forest is part of the Massif of the Three Forests : Halatte, Ermenonville and Chantilly.
Nicknamed the "Forest of Abbeys", she was the property of the monks of the abbey of Chaalis, from those of I'abbey of La Victoire, of the bishopric of Senlis and of the Sainte-Geneviève church in Paris.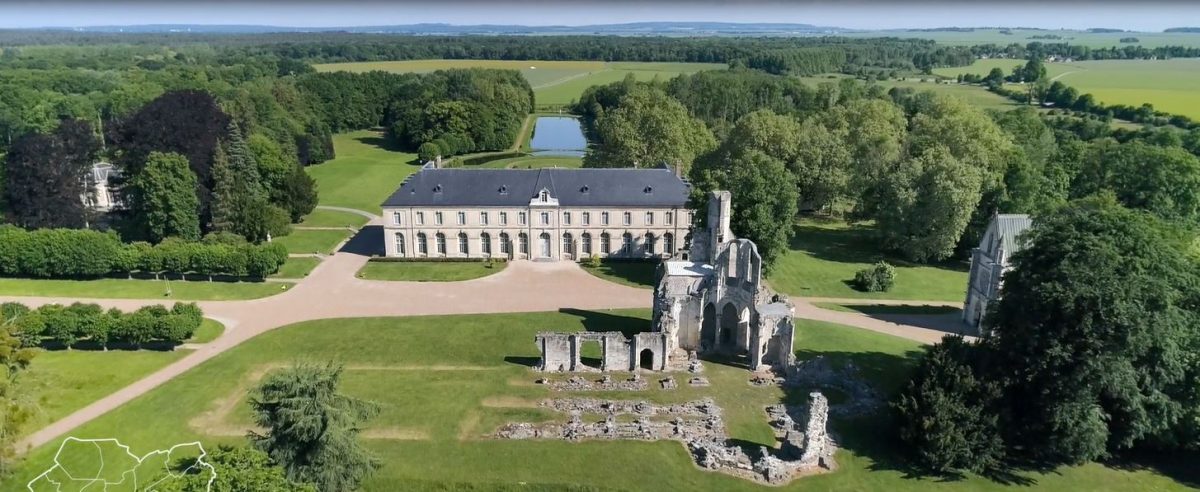 During your walk in the forest, travel through time and around the world by visiting the Domain of Chaalis
Famous for its moors, its Scots pines introduced in the 19th century. and its sandy soil, the Ermenonville forest is one of the most precious ecological sites in Hauts-de-France, in particular with the exceptional presence of a rare bird: European nightjar and praying mantis.
The amusement park "Sea of Sand" is installed on a natural site of 45 ha, including 20 ha of dune, within the forest of Ermenonville. On a human scale, the park transports its visitors in the Time of the Pioneers, the discovery of the Jungle and the Gates of the Desert. With its famous "train attack" and its many attractions, it is a true paradise for the whole family !
During your walk in the forest, you will discover a memorial stone built in memory of the 346 people who lost their lives Turkish Airlines DC10 plane crash in the forest on March 3, 1974.
The Church of St Pierre de Senlis served as a burning chapel and this stele remains a place of pilgrimage for the families of the victims.
To miss nothing of the forest, follow the two hikes in the Oise-Pays de France Natural Park:
– "Ermenonville forest – in the forest of the abbeys" (2h – 8km)
– "Ermenonville – a moor atmosphere" (2h15 – 6.7km)

Download above or pick it up for free at the Tourist Office.