City of Art and History, fascinating visits!
Chantilly City of Art and History takes you on exciting discoveries of hidden aspects of Chantilly: Strolling around Chantilly, the backstage of the racecourse, the racing stables, the forest, the large cooler, the pharmacy jars of the princes of Condé, the Notre Dame church, In the footsteps of Le Nôtre, Chantilly lace… so many secret themes put in the spotlight.
For which audience?
City of Art and History tours are aimed at locals and tourists alike. Neophytes or amateurs, the speech is playful and the speakers establish a friendly dialogue with the group for a relaxed and fun visit.
Family visits are particularly suitable for children because the speech is adapted.
The visits constitute routes through the city, a minimum of walking is necessary to reach the goal.
Tours open to all, subject to availability
Average duration 1h30. Accompaniment by a City of Art and History lecturer.
Virtual tours
Did you miss a guided tour or is the monument closed? No problem: find out 360° tours of the Conde Pharmacy and of Notre Dame church, by scanning the QR Codes below. A real dive into the heart of the monuments awaits you!
360° visits carried out by Carpe Diem 360°.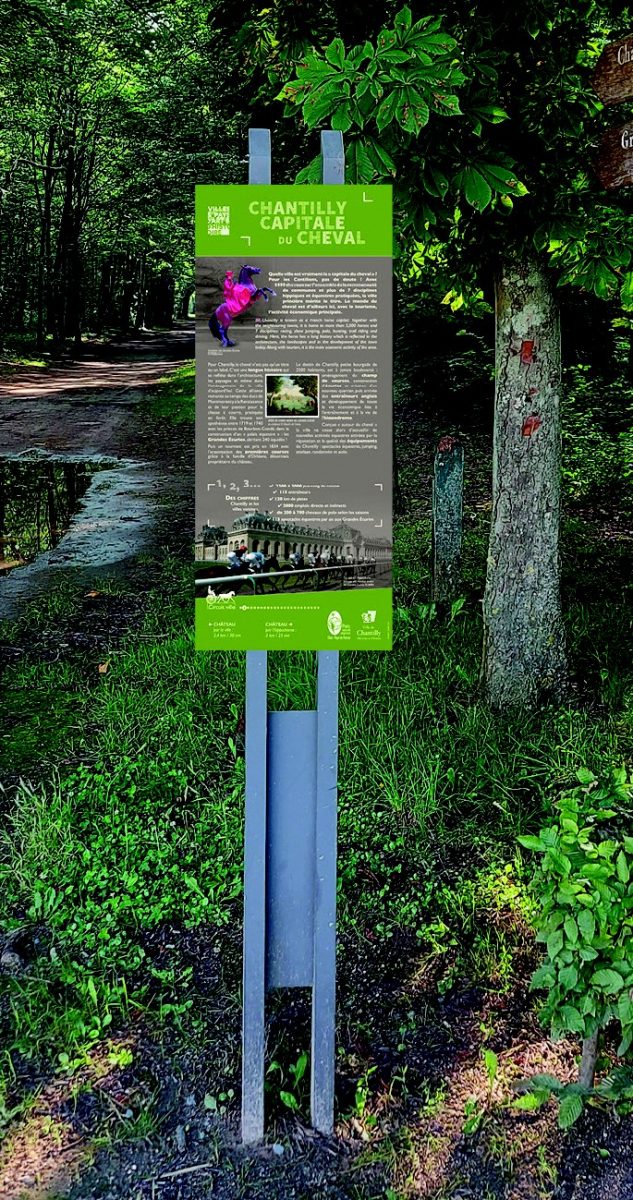 Heritage interpretation circuit in Chantilly:
The city of Chantilly has the great pleasure of unveiling its new circuit of interpretation panels of the historical heritage of the city, produced in close collaboration with the Oise Pays de France Regional Natural Park.
24 panels to discover the history of the city and learn to better look at the monuments and landscapes that surround us.
The circuit is designed as a loop, from the station to the castle and from the castle to the station, but you can also "peck" the information according to your visit, without order or constraint! On each panel, texts, illustrations and on some a QR CODE which allows access to digital content for an atmosphere and a better understanding of the theme. At the start of the circuit, a large model in bronze and in relief created by the artist François Didier and offered to the city by the Chantilly-Senlis Tourist Office provides an introduction to the circuit. So stroll, read, watch and listen!