"From the Grand Condé to the Duke of Aumale, the magician of Chantilly"
Save the date : From September 15 to 18, 2022
History has never been so alive!
After the popular success of 2021 of episode I of the "Rocher des Trésors" devoted to magnifying the history of Chantilly, from its origins to the Prince of Condé and the famous VATEL party, the Institut de France, the Château de Chantilly, the Tourist Office of Chantilly-Senlis and Holymage extend the adventure with episode II which will celebrate in 2022 the 200th anniversary of the birth of Henri d'Orléans, Duke of Aumale, last owner of the Domaine de Chantilly and founder of the Condé museum and of the revival and restoration of this jewel of French heritage.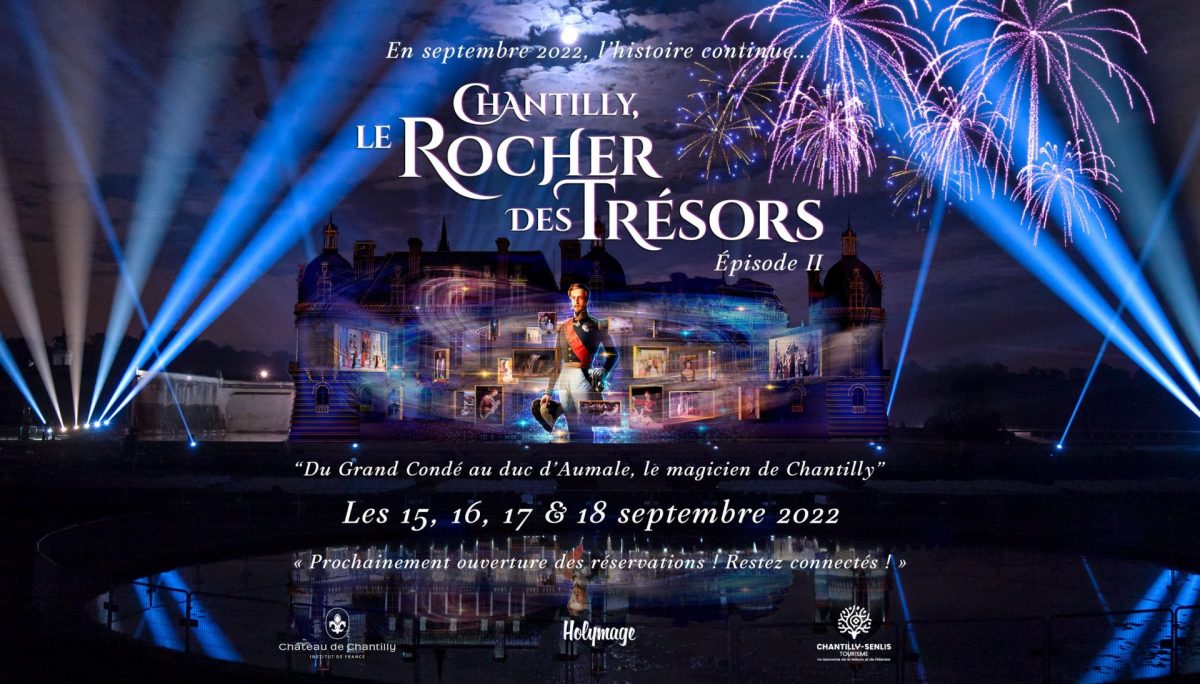 Sound and light with monumental video projections where intertwine music and fireworks and where historical events are linked, the great characters cross paths between the Grand Condé and the Duke of Aumale ; presence of actors and dancers, virtuoso horsewoman; the incredible sets follow one another and the emotion wins.
We hold our breath! We marvel! We dream !
Find all the useful information on the website dedicated to the event:
Book now !